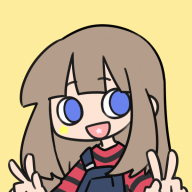 Last Activity:

Jun 25, 2021
Joined:

Jan 23, 2017
Messages:

589
Trophy Points:
Positive ratings received:

1,470
Neutral ratings received:

14
Post Ratings
| | Received: | Given: |
| --- | --- | --- |
| | 0 | 39 |
| | 0 | 19 |
| | 0 | 0 |
| | 1,150 | 1,651 |
| | 320 | 336 |
| | 14 | 15 |
Gender:

Female

Birthday:

Mar 22, 2004

(Age: 19)

Location:

Occupation:

Student
GlowingLights
Legendary Partier, Female, 19, from The depths of the Danganronpa fandom
Elite+
Came back to look at an old DM conversation. That's like one of the only good memories I have of this server :p Dec 20, 2020
GlowingLights was last seen:

Jun 25, 2021
Loading...

Loading...

About

Gender:

Female

Birthday:

Mar 22, 2004 (Age: 19)

Location:

Occupation:

Student

Hey! I'm Raya, but you all know me as GlowingLights, and I'm an Elite+ here at PartyZone. I am currently 14 years old and live in the flat area we call England. I am Asexual Biromantic and support all members of the LGBTQ+ community because everyone deserves happiness and equal rights. I joined MCPZ back in the summer of 2016 due to watching YouTubers playing murder on their channels. I then slowly moved from murder to creative and found the nicest community of players I had seen on a Minecraft server for a long time. I met my first online friends - Am3li4H, marcogiovanni and Wolfy_Wildpup (now known as Arily) - a month or so later. I had been interested in joining the PZ staff team since I got VIP, which was around December 2016, when I was 12. After a while of being on PZ, I got discord in April 2017 (around the time when I got Elite) and met some more amazing people such as DaWolfyDaWolf, HelloColdWorld and AuraMelody (now known as TheFqllen). With discord, I was able to meet so many other amazing people from the Party Zone community. After quite a while, I became a helper on the server in January of 2018, an amazing start to my year. I was a part of what most people would call the 'mass promotion' of helpers. I have made so many great friends while on the staff team as well, they're all such lovely and amazing people. I was the first of the people from the mass promotion to receive mod back in February 2018. Still surprised that I got Sr.Mod after only being staff for just under 6 months, even if I went back to being a mod. I may not be staff anymore, but I enjoyed most of it (I'll admit, I hated some parts). Being on this server for two years has been amazing and I'm so happy I joined.

A few random facts about me.

I've been singing and acting since I was in Year 3 (I was roughly 6 or 7 when I started).
I'm a big fan of Anime and Manga, but I'm not the person who runs around trying to find merch.
One time, me and a couple of friends were invited to take part in a roleplay by the youtuber BlackbeltFilms. The roleplay was called "Three Words". However, something happened and most of us never participated in the roleplay.
In total, I have owned three discords and been staff in a lot more (I've lost count of how many).
I've been a huge gamer since my family got me and my three brothers a WII back when I was 6. Because of that, I've been a big fan of Nintendo and PC gaming. My favourite game has to be a three-way tie between Kirby, Splatoon, and, of course, Minecraft.
I live in quite a big family. I live with both my parents and my three older brothers. I am the youngest sibling and the only girl.

Interact

Signature

-=+=-

Elite

+

-=+=-

Story Writer

-=+=-

Joined - August 2016 / VIP - Black Friday 2016 / Joined forums - January 2017 /

VIP

+ -

March 22nd, 2017

/ ELITE - April 12th, 2017 /

ELITE

+ -

Black Friday 2017

/

Discord Staff

- December 2017

/

Helper - January 12th, 2018

/

Insights - February 3rd, 2018

/

MOD - February 17th, 2018

/

Resigned from Discord Staff -

March 11th, 2018

/

Stream team - May 26th, 2018

/

SR.MOD -

May 30th, 2018

/

Event team -

June 2nd, 2018

/

QA team - June 24th, 2018

/

Bug reports team leader - August 12th, 2018

/

MOD - September 26th, 2018

/

QA team backup leader - November 28th, 2018

/

Elite

+

- December 14th, 2018

/

No longer insights - December 20th, 2018

Apply for Helper / Make a Punishment Appeal / Report a player / Ask a Question
Need to contact me? Start a conversation on the forums or PM me on Discord: GlowingLights#3695

​

Loading...