PartyZone
Official PartyZone forums

​
ANNIVERSARY, NEW GAMES, AND HUB UPDATE -
Today is PartyZone's third year anniversary of our public release, and we have a lot of exciting new stuff to show you! First off, we'd like to thank every single community member and staff member, because without them we wouldn't be where we are today. As a small thank you we are doing an anniversary sale for
35% OFF EVERYTHING
at
http://store.mcpz.net
, which is valid now through April 11. More exciting than a sale though, we have new content that we're excited to reveal that will be getting released today and over the next coming weeks!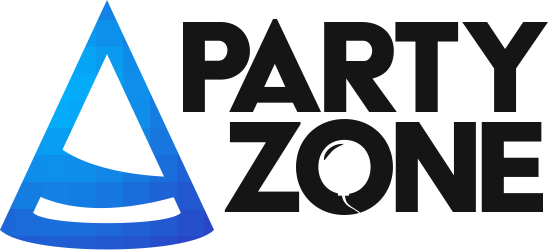 ∙ Redesign
PartyZone has been out for three years and hasn't seen any logo changes. We are definitely not the same network we were when we released three years ago, so we are releasing an all new logo to help show that. You'll be able to find our new logo on the forums, our store, and all of our social media pages, as well as in game in the server list!
∙ New server icon!
Representing our new logo in-game.
​
HUB ADDITIONS -
We've made multiple additions to the hub that allow us to better give you news and keep you up to date as well as a way to check up on your coins and network-wide stats. As well as adding bossbars and scoreboards, we've also made several additions to our hub map that you are able to explore right now at play.mcpz.net.

∙ Hub boss-bars and scoreboard!
Stay updated with the boss-bar and track your data in the scoreboard.

∙ Smart Lobby Menu
Right click on the book in your inventory to select which lobby you would like to travel to and view which lobbies are most popular.
∙ Admin...
​
​
Hello Partiers!
Leading up to Easter, PartyZone has decided to host an ART COMPETITION on the forums!​
Players will be able to submit their art pieces relating to one of our three chosen themes:
PartyZone
,
Easter
or
Mythical Creatures!
You are able to use any form of art: drawing with pens, pencils, markers, painting, digital and more! There will be one drawing chosen from each theme and their artists will win a special
PRIZE!

This event begins on the
1st of April
and will end on the
16th of April
, so go get artsy!
RULES
In order to be take place in the contest you must abide by all of the following:
Only one submission allowed.
Submission must follow the format.
Submissions must be submitted on this thread.
Pictures must be uploaded using Gyazo, Imgur or Lightshot links.
Only one artist allowed per drawing.
Drawings must be made after the competition begins.
Art must be made by the player who submits it.
PartyZone rules still apply.
​
SUBMIT ART HERE
If you have any questions, feel free to message a member of staff!
​
I have recently made some changes to Murder that I think you'll enjoy! These consist of:
New decreased Lobby waiting time
Added a scoreboard to the waiting Lobby displaying percentage chance of becoming a specific role in that game and also displays your statistics.
The server IP is now displayed in the sidebar, just in case you happen to forget.
You now get sent to a new game instead of the lobby when it restarts.
Spectators can now click the "New Game" redstone dust to bring them to a different Murder server instead of having to wait.
Your coins now have a shiny breakdown when you hover over them.
Want to see something else added? Suggest it
here
! Be sure to let me know what you think of these changes by responding to this thread.
Gigo's Christmas dinner has come to a close and we have found some great detectives from throughout the server!
187
different people have guessed
BOTH
of the murderers! We are so happy to have had so many people participate, but unfortunately only one of you could win. The winner of /warp havoc is.....
Ja
y
T
h
eB
o
t
h
er
@JayTheBother
Make sure to congratulate her! Now, I'm sure you all are left wondering WHO the actual murderers are... Well, the murderous staff members, who have finally been caught and brought to justice by all of you amazing detectives are...
GamerGuts
and
SnowyKit/Asuyo!
@GamerGuts
@Snuwy
Motives?
GamerGuts, as an original owner of PZ, wanted back her spot at the top. She decided she would sabotage Gigo's party to get back at him. She thought no one would suspect her because she's so popular, but she was wrong!
Asuyo, one of the quietest staff members, wanted to change that. After all of those years of silence and careful thinking, she came up with a plan and decided to work along with GamerGuts.
I wonder if they fooled any of you! They would've gotten away with it if it weren't for you meddling players! Thank you so much for playing, Sophie, I, and the rest of the Event Team are so happy that you guys took the time out of your Holiday season to come and participate in our event! Make...​
Thanks to everyone who submitted
all of the wonderful winter holiday builds!
We wish we could've given gifts to everyone, but that wouldn't make it much of a contest.
Anyway, We've decided on our winners, you all will receive your prizes soon, and I will message each of you with the details.
​
1st place:
@owlgal
Prize:
VIP+
20,000 coins
3,000 Party Points
Hand drawn avatar by Bheryl and GamerGuts
2nd place:
@Melunaa
Prize:
VIP
10,000 coins
2,000 Party Points
Hand drawn avatar by Bheryl and GamerGuts
3rd place:
@Engis9 <3
Prize:
VIP
10,000 coins
1,000 Party Points
This
Friday (23rd) at 6pm Est
we are having our Christmas Live Stream! We will be singing songs, decorating trees, building gingerbread houses, turning on our webcams, and spreading the Christmas cheer!
All on
https://www.twitch.tv/mcpartyzone
-Meanwhile at PartyZone's annual Christmas Party-
Staff members are disappearing left and right! It's your job to find out which two crazy staff members are behind it all! It seems they have left behind clues- but wait! They may have given fake clues to throw you off! PartyZone's Christmas party is diving into complete chaos, and you're the last hope we have! If the murderous staff members aren't caught before the second week of January, then all will be lost and PartyZone as we know it will never be the same!
Log on to the Creative server and type
/warp Havoc
to search for clues.
The winners will be announced on January 7th.
Good luck to you all.
We've lost a bunch of presents around out hub! Can you help us find them?
The next few days we will be working as hard as we can to find all the presents scattered about our lobby. Since you all have agreed to help us, we think we can get them all picked up by Friday (the 23rd) That gives us 7 days to get them all sorted into the right bags.
It'll be really easy, I promise.
*
Find a present
Bring it to the matching bag
Repeat
*
When you open the present inventory you will see all of the presents you have sorted by color.

There are 4 colors (Red, Purple, Green, and Blue)

If you mouse over each present it will tell you how many of that type you have found, as well as other interesting stats.
To add a present to your inventory you must find one by searching the hub.

You will find small presents with particles of different colors around it.

The particles will turn gray on presents you've already picked up.
Right click to pick up the present and it will be placed in the center of your hotbar.
You must deliver the present to the matching bag.
The Red, Purple, Green, and blue bags are located around the outer ring of the hub, in between the games.
When you find a new type pf present it will be added to your present inventory.
Your Goal is to get all...
Start off the winter festivities with a little building. There are so many holidays in December to choose from. You could even go for a winter theme. It's a happy time of year, just have fun with it!
You've been challenged to submit one Holiday themed build to be looked over by our event staff. The Top Builders will receive prizes so good luck to you all.
Ask our staff members if you have any questions or concerns.
In order to compete in the contest you must follow all of the following:
​
You must be the owner of the plot
Only 1 plot may be submitted per person
Only one builder may submit the plot
The build must have been made within the 1st - 17th
If you have a layered plot, the submitted build must be only one layer of the plot
The build must be on the PartyZone Creative server
Only submit your build once (Don't worry, we will look at them all)
No group submissions
World Edit is allowed
if you do not have world edit you may ask for assistance from a player who does
Additional help other than world edit will not be permitted
Do not copy builds
Standard rules of the creative server apply as well
You may remove the builds once the winners are announced but be sure to keep them until then. We will be judging some in person so we have to find them to do so.
Be very careful with who is added to your plot.
...